Alumni Focus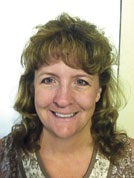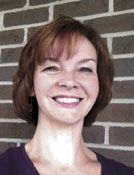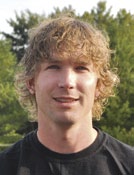 The Adrian Schools Educational Foundation named its outstanding teachers for 2012, and they include Dawn Huggins, Cammy DiPietro and Ryan Bills. All three are Siena Heights graduates. They were recognized Oct. 4 at a reception.
Ryan Bills '02, 09/MA is currently an art and technology teacher at Adrian High School. He is also the International Baccalaureate Programme art instructor. He teaches the Stage Craft class at AHS where students design and build scenery for all the districts plays and musicals. He has taught middle school and elementary school art, coached middle school boys track and high school cross country and served as the technical director for high school musicals and plays. Bills has both his bachelor's and master's degrees in fine arts from Siena Heights.
Cammy DiPietro '87, '00/MA is a fifth- and sixth-grade language arts, reading and social studies teacher at AMS 5-6, where she has been for eight years. She taught the same subjects at the seventh- and eighth-grade level at APS, where she also served for many years as student council and peer mediators supervisor. She is the school liaison for the "Reading is Cool" program, and also has her bachelor's and master's degrees from SHU.
Dawn Huggins '93, '98 is currently a kindergarten teacher at Lincoln Elementary School. She has also taught first and second grade. She has two bachelor's degrees from Siena Heights University. Huggins' nominators recognized her ability to understand each student's learning style and use the right combination of emotional and academic support to challenge her students to learn.